Product Photos
Click on the image to enlarge
Product Videos
Click on the image to enlarge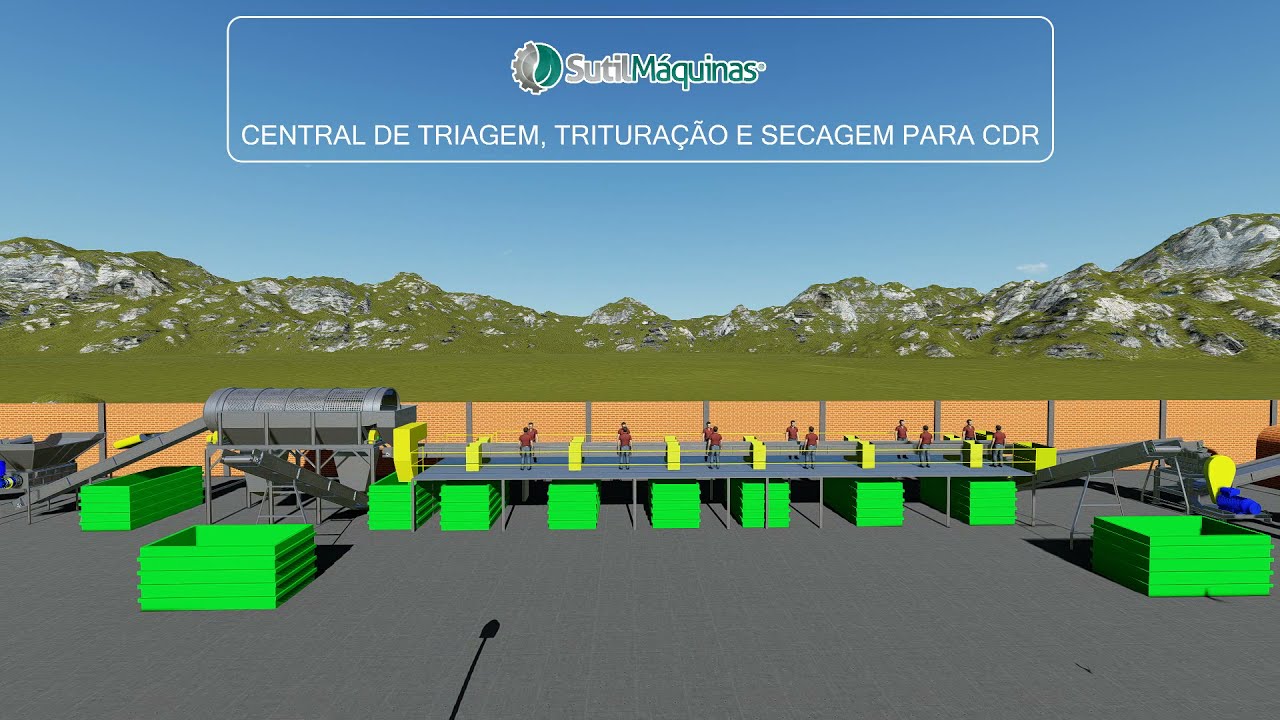 SCREENING, CRUSHING AND DRYING CENTRAL FOR CDR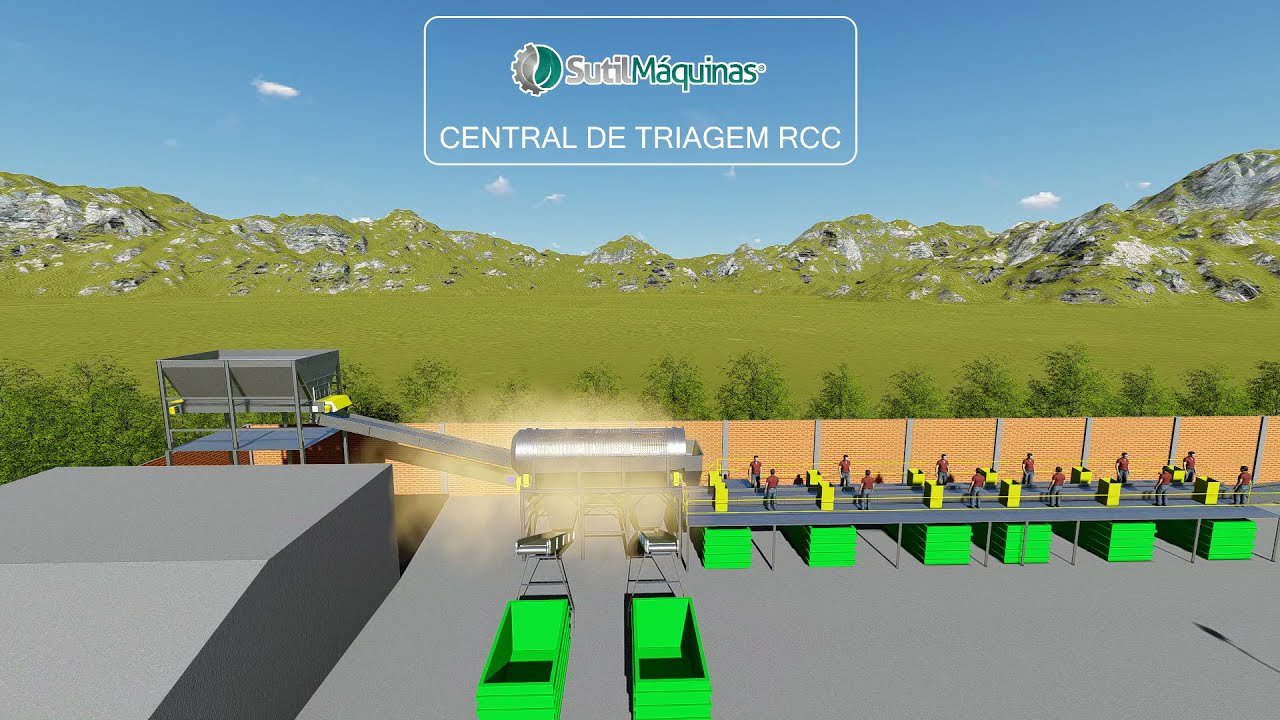 RCC SCREENING CENTER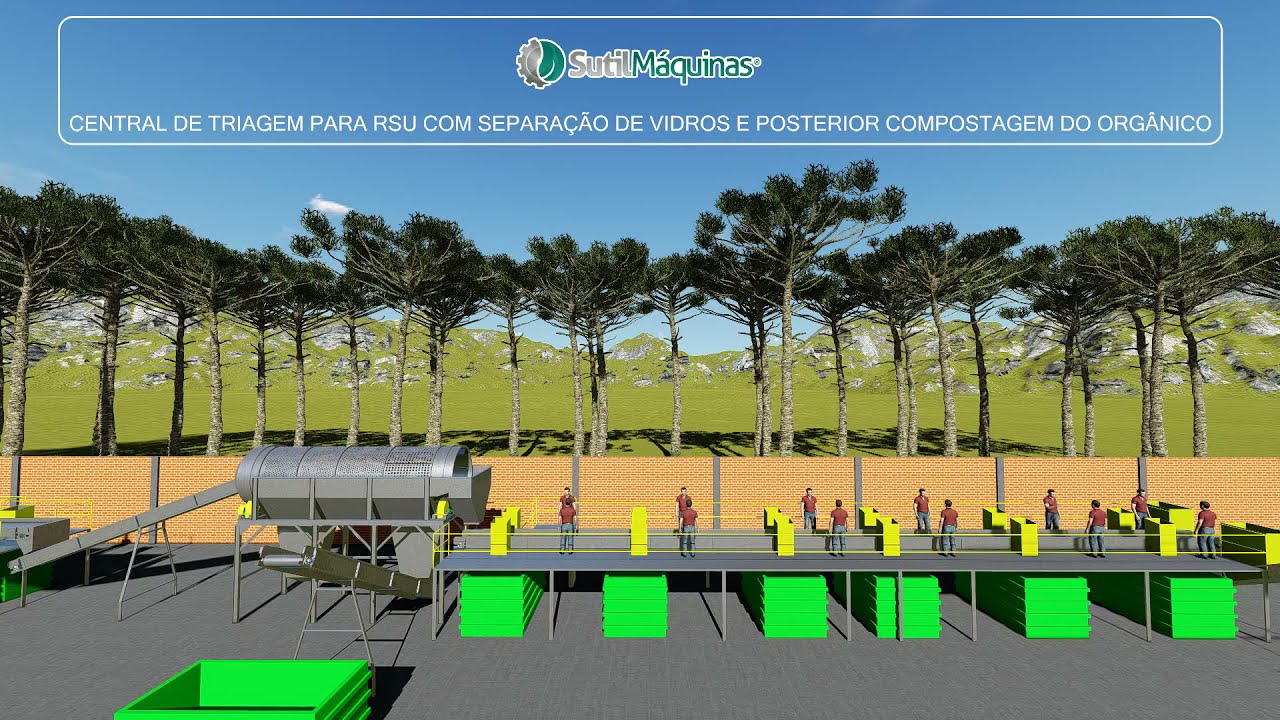 Sorting Center for MSW with glass separation, and subsequent composting of the organic.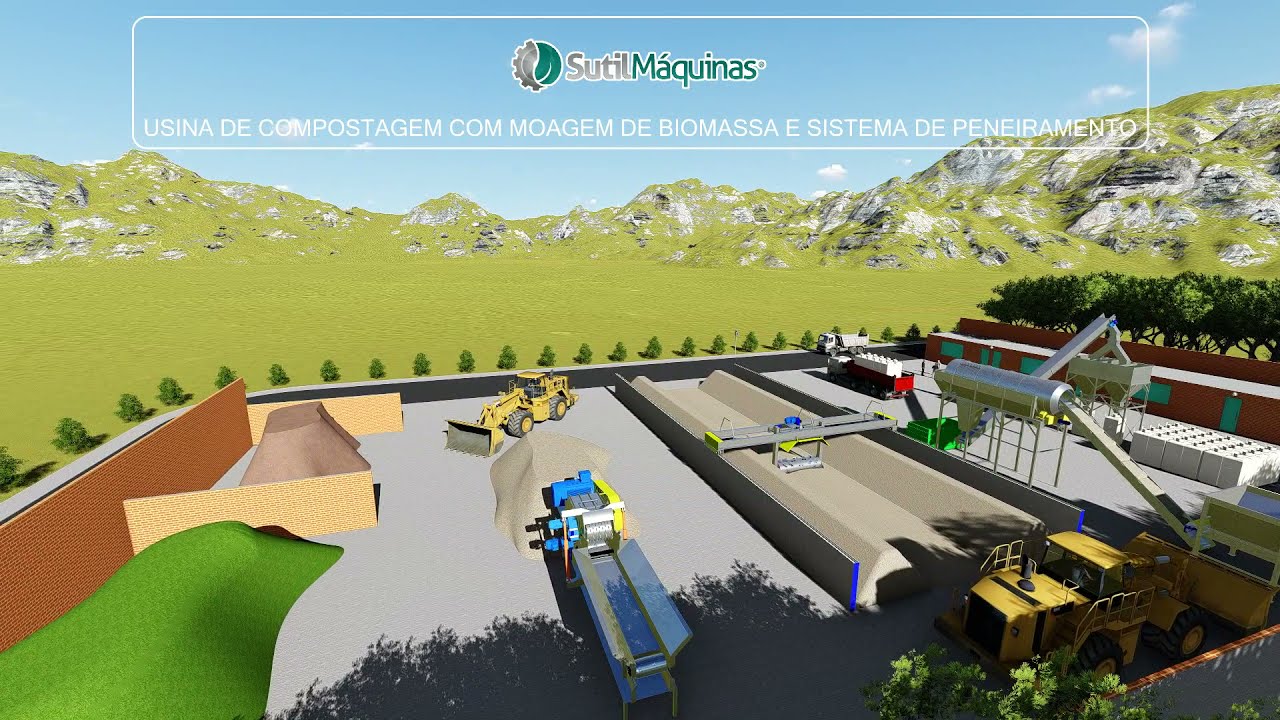 COMPOSTING PLANT WITH BIOMASS MILLING AND SCREENING SYSTEM
Recycle
Every year we produce billions of tons of waste with conditions to be transformed, recycled and reused. At some point there will be a shortage of natural resources, so we must rethink what we throw away as garbage. Recycling (whether industrial or domestic) saves CO2 emissions while protecting the planet's valuable natural resources.
The Sorting Center, also known as the Sorting Plant, is the place where solid waste is sorted.With the equipment from Sutil Máquinas, this separation can be done fully automatically.
For any waste treatment to be successful, it is necessary to separate it considering its physicochemical characteristics. The Sorting Center is the most appropriate way to dispose of waste.
We work with the entire line of equipment for Sorting Centers for CDR, RCC, RSU and Drying Sludge Treatment Stations.