Product Photos
Click on the image to enlarge
Product Videos
Click on the image to enlarge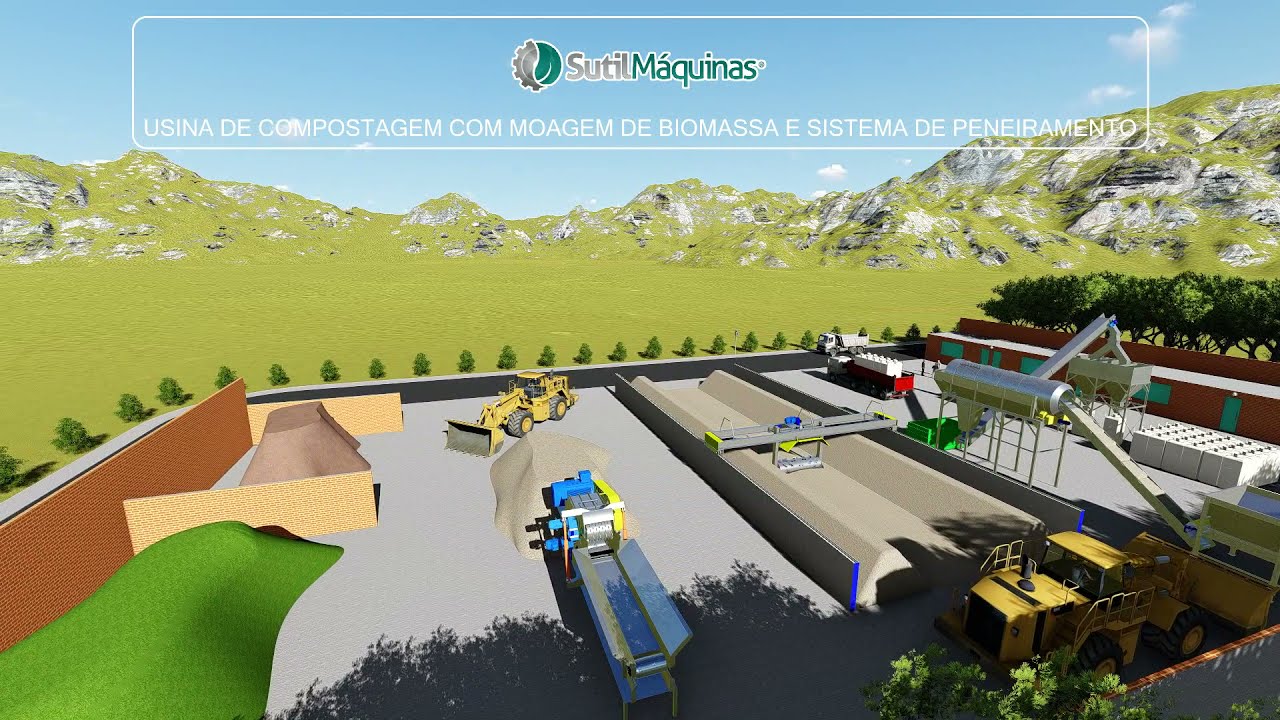 COMPOSTING PLANT WITH BIOMASS MILLING AND SCREENING SYSTEM
Sieves
Sutil Máquinas manufactures the best trommel rotary sieves in Brazil.
It's been over 15 years designing and building custom systems, serving various industrial sectors with sieves to:
Waste recycling systems;
Production of organic and organomineral fertilizers;
Mining in general and precious stones;
Biomass classification in industries ofPaper And Cellulose;•
Classification of biomass and fertilizers in compost bins;
Selection and classification of fertilizers in ports;
Recycling of scrap metal and metallic materials withhigh density and abrasiveness;
Regeneration of landfills and dumps;
Areas.
The projects range from simple sieves with only one separation, to systems of high production and complexity, comprising trommels in series and parallel, with up to 04 separations per trommel and 200m3/h of processing per cylinder.
The strength and durability indices of the Sutil sieves stand up to the best brands in the segment in the world, with the differential of being a totally Brazilian product. Sutil Máquinas is the first Brazilian company to industrialize mobile cleaning standardization systems for Biomass.
Sieves are widely used to classify sand, earth, stone, ores, organic compost, chips and biomass in general, separating fines and impurities.
The sieves standardize residues, increasing lines of trade and adding value to industrial residues.